What is a Power of Attorney?
Granting a Power of Attorney to someone you trust transfers to them the authority to make decisions on your behalf, either because it may be convenient or perhaps because you want to make provision for a time when you are unable to look after yourself or to make those decisions. It may be a permanent or temporary arrangement.
How is a Power of Attorney different to a Will?
Your Will lays out how you want your Executors to manage your estate after your death
A Power of Attorney is designed to assist with the management of your affairs by an Attorney during your lifetime
Importance of granting a Power of Attorney in Scotland
It is hard to talk about some things but Quill Legal encourages everyone to consider granting a Power of Attorney
Doing so will help to bring you peace of mind; you can put your copy on the shelf until needed, safe in the knowledge that your affairs are in order
Planning ahead – making a Power of Attorney in Scotland 
It is important to plan ahead for the time when you may not be able to cope with all that life throws at you without assistance from someone you trust, so arrangements should be made to sign a Power of Attorney in advance of the powers being required
Just like an insurance policy which we hope we will never have to use, a Power of Attorney is there  to ensure that a person of our choice will have the authority to make decisions on our behalf, but only if we need their help
None of us knows what might happen in the future so it is wise to be prepared. Powers of Attorney are not just for the elderly or infirm, they are for everyone. Powers can be given to others for a wide variety of reasons. If someone loses capacity temporarily due to an accident or is absent abroad when a document requires to be signed an Attorney can step in to take the necessary action
If a person no longer has capacity and is unable to understand what the Power of Attorney is, it will be too late to obtain their signature on the document.  The alternative is an application to the court for a guardianship but that is an expensive and time consuming option
What types of Power of Attorney are there?
There are three types:
1. Simple or General Power of Attorney 
This type serves a particular purpose, such as authorising the signature of a document if you are absent abroad or for any other reason unable to do so yourself
2. Welfare Power of Attorney
This provides an Attorney with the authority to make decisions about a person's care, their treatment, where they live, what they wear and other related matters 
3. Continuing or Financial Power of Attorney 
The Attorney is authorised to make decisions about financial and related matters when a person can no longer manage that aspect of their lives themselves; the powers may be exercised temporarily or on a longer term basis
Quill Legal can offer advice on the arrangement most suited to your circumstances. Contact Kay Blaikie to make an appointment to discuss what is best for you : 0131 564 1044
How to make a valid Power of Attorney in Scotland
The granter must have capacity, that is they must understand what they are doing 

A Solicitor or Doctor must complete a certificate to demonstrate that they have assessed the granter as fit to sign, on the same day as the granter signs the Power of Attorney

The age of the Attorney appointed must be at least 16 years 

The Attorney should not be bankrupt

Most Powers of Attorney must be registered with the Office of the Public Guardian before the powers can be used

The grant must make it clear when the Attorney can start to use the powers

One or more Attorneys may be appointed and they can act alone or jointly with another
Cost of making a Power of Attorney in Scotland
Points to remember about granting a Power of Attorney in Scotland
Attorneys must act in your best interests at all times and in accordance with the Code of conduct issued by the Scottish Government

They cannot spend your money on themselves

The Office of the Public Guardian will investigate any cases where there is suspicion of ill faith

If you are capable, you can still participate in decision making about yourself

If there is no Power of Attorney nobody, not even a spouse or partner, is automatically entitled to step in to make decisions for you

The alternative to a Power of Attorney is a guardianship which is costly and time consuming

Welfare powers cannot be used until a doctor certifies that a person is unable to make welfare decisions for themselves; Attorneys may be authorised to use financial powers as soon as the document is registered
Do you have any questions or need help?
Quill Legal would be very happy to answer any queries you may have and to assist you with any work which you wish to instruct. 
Set up a call with Kay at Quill Legal for a preliminary discussion on 0131 564 1044 or send us an email.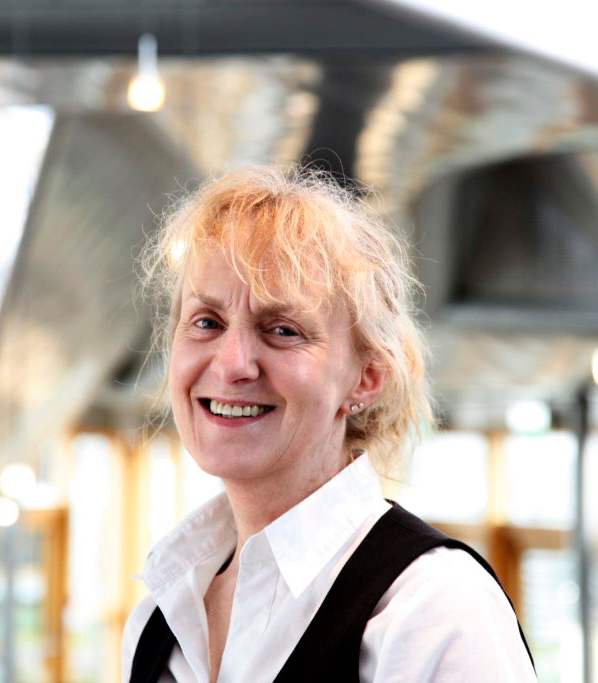 Kay Blaikie
Get in touch with me when you need reliable legal advice on any aspect of Executries, Wills, Powers of Attorney and Notarial services.

Email: kay@quilllegal.co.uk
Telephone: 0131 564 1044


You may be an executor of a Will or a beneficiary under somebody's
Read More »


Coronavirus may still be affecting our lives but Quill Legal remains open for
Read More »


If you have been appointed as an executor of a Will in Scotland,
Read More »