How to make a valid Will in Scotland
It must be made voluntarily by someone of sound mind, without pressure from anyone

The Will should be in writing, either typewritten or handwritten 

It should be signed on each page by the person who is making the Will

The Will should be signed in front of a witness who does not receive any benefit under the Will and who is not a family member and that witness should also sign the Will

The Will should be made by someone who is at least twelve years old as the minimum age in Scotland for making a Will is twelve 
The importance of making a valid Will in Scotland
If you have any possessions, especially if you own a house, it is crucial that you have a Will to make sure they are inherited by the people you want to have them, rather than according to the law which would apply if you have no Will

It makes dealing with your estate after your death easier and less stressful for your family

The winding up process will be completed more quickly and will be cheaper if Executors have already been appointed in the Will and your family know who is to inherit

If you die without making a valid Will, we call that dying intestate. Your husband, wife or civil partner will receive a share of the estate and if there is any money left after that share has been paid any children will inherit a share too. If you do not have children and there are funds remaining, other relatives will inherit your money, in the order laid down by the law starting with your parents and then siblings

Unmarried couples do not inherit as a matter of course though a claim may be made against an estate by someone who was living with the deceased at the time of their death; this requires an application to the Court to be made and so it is much better to have a Will in place
Contents of a properly drafted Will
Appointment of Executors

A plan laying out how your possessions are to be distributed after your death and what should happen if any of the beneficiaries die before you

A list of any legacies or gifts you wish to leave to named individuals or to charities

Provision for the guardianship of any minor children

Effective estate planning provisions if appropriate

Funeral arrangements or provision for a pet for instance might be included but these can be dealt with by advance discussion with the Executors
Who should make a Will? 
People of all ages should make a Will, though the minimum age is twelve years old
New parents and those with young children

Elderly people who may never have made a Will before or who wish to review their previous Will which is out of date

Young couples who have just bought their first home together; if the couple are not married their partner will not automatically inherit a share of a property they own together unless a Will is in place

Couples who get divorced or who are marrying again and bringing two families together

New grandparents who may wish to include trust provisions to delay the age at which a young person will inherit, in place of the automatic inheritance age of 16 in Scotland, often considered to be too young

Anyone who has accumulated savings
Can I draw up my own Will or do I need a Solicitor?
Anyone can write up their own Will 

In order to ensure that it is drafted properly it is sensible to consider instructing a Solicitor

A Will must be signed in a particular way and a Solicitor will ensure that it is properly witnessed at the time of signature

A Solicitor will also be responsible for drafting the Will to entirely reflects your wishes and to ensure that issues such as inheritance tax are taken into account
Cost of making a Will in Scotland
At Quill Legal the fee for a standard simple Will is £200
We offer discounts to couples who instruct mirror Wills

If trust provisions are required or if for instance a liferent is to be granted to a spouse, the fees will be higher 

A quote can be given after a no obligation discussion to investigate your circumstances and requirements 
What information do I need to have if I want to make a Will?
You will need to provide for your Solicitor:
the details of those you wish to appoint as your Executors and an outline of the family structure

a good estimate of the value of your possessions so that an assessment can be made of your inheritance tax liability 

information about any legacies, that is specific gifts, you wish to make to named individuals

specification of any plans you wish to have made for your funeral, pets or other similar matters
Can I adjust my Will in the future?
If your circumstances alter or you simply change your mind you can adjust your Will to reflect the new circumstances or you can have a new Will drawn up

If another solicitor made your Will Quill Legal can still assist you to amend that Will 

If one of your beneficiaries dies or you get married Quill Legal can review your Will for you and advise whether your Will needs to be amended 

The complicated family circumstances which sometimes now exist make an occasional review of your Will a sensible thing to do and it is wise to review your Will at least every four or five years
Does anyone have the right to know what is in my Will?
The contents of your Will are private and it is up to you whether you tell your spouse, partner, family, Executors or beneficiaries what is in the Will

It is wise to ensure that your Executors are happy to assist with the winding up of your estate before naming them in your Will

If you have granted a Power of Attorney you may have specified that your Attorney should be given information about your Will in order to assist them with the management of your affairs  

You and your spouse or partner each need to have your own Will, even if you both wish to leave everything to each other 
So, if you are wondering do I really need to make a Will?
The answer is yes

You may find it difficult to talk about making a Will, just as some people find it difficult to talk about money but it is sensible to have one in place 

It will act very much like an insurance policy, whatever happens and will give you peace of mind 

To make sure that your wishes are followed after your death make an appointment with Kay Blaikie at Quill Legal today. Contact her

on: 0131 564 1044

 or 

send us an email

.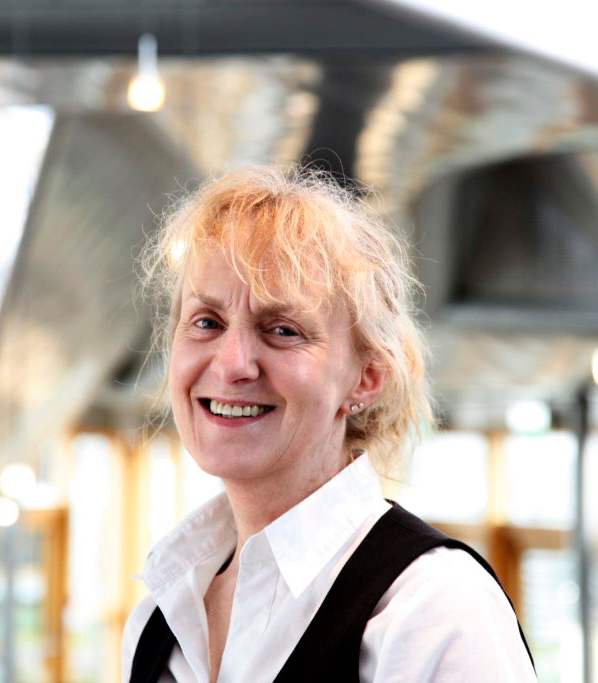 Kay Blaikie
Get in touch with me when you need reliable legal advice on any aspect of Executries, Wills, Powers of Attorney and Notarial services.

Email: kay@quilllegal.co.uk
Telephone: 0131 564 1044


You may be an executor of a Will or a beneficiary under somebody's
Read More »


Coronavirus may still be affecting our lives but Quill Legal remains open for
Read More »


If you have been appointed as an executor of a Will in Scotland,
Read More »